CWAT
Information Leakage Prevention Solution
CONTACT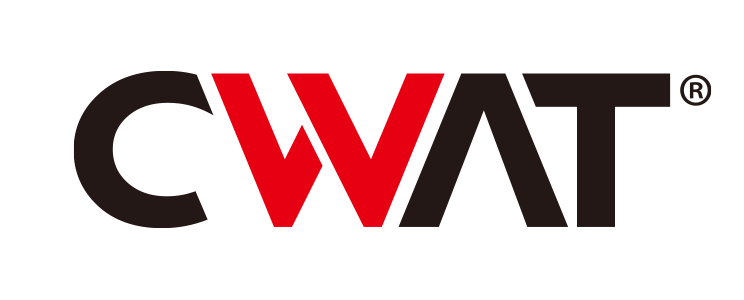 CWAT monitors all operations on terminals and detects and controls suspicious operations in real time. Offline operations such as telework can also be controlled.
CWAT is a multidimensional information security software platform combating information leaks and preventing outflows of critical data by centrally monitoring and controlling both network and terminal operations within a company. CWAT is a security solution for managing the outflow of digital assets. The letters stand for "cybercrime warning alert termination."

In an era plagued by outflows and leaks of corporate information, companies must be more careful than ever when handling and protecting confidential information and digital assets. Companies are realizing that although data intrusion technologies (such as firewalls and anti-spyware) are an integral part of information security, they are inadequate for preventing unauthorized exposure of confidential internal information, whether through malicious intent of employees or by accident.

CWAT customers save millions (and sometimes billions) of dollars in stock valuation by avoiding embarrassing leaks of confidential information that could damage their customer relationships, as well as their stock prices.

Digital assets that need to be protected include the personal identities of customers and employees, non-public corporate financial information, credit card data, health care records, product designs, software source code, and other critically important intellectual property. CWAT prevents employees, contractors, and other members of internal staff from releasing confidential information outside of their company, whether through malicious intent or by accident. CWAT provides pervasive network awareness and protection and can prevent information outflows not only by using prohibited action policies but also by detecting doubtful or suspicious operations. The CWAT AI engine monitors for suspicious abnormal activities and, through scoring, sets limitations on the operation range depending on the operator's behavior. CWAT has multi-language support including Japanese, English, Chinese (simplified and traditional) and Korean, facilitating ease of use by corporate customers for their overseas branches. Intelligent Wave has an excellent track record of high growth as an independent software company involved in the development of leading-edge technology and the implementation of customer-focused services.
CWAT administration console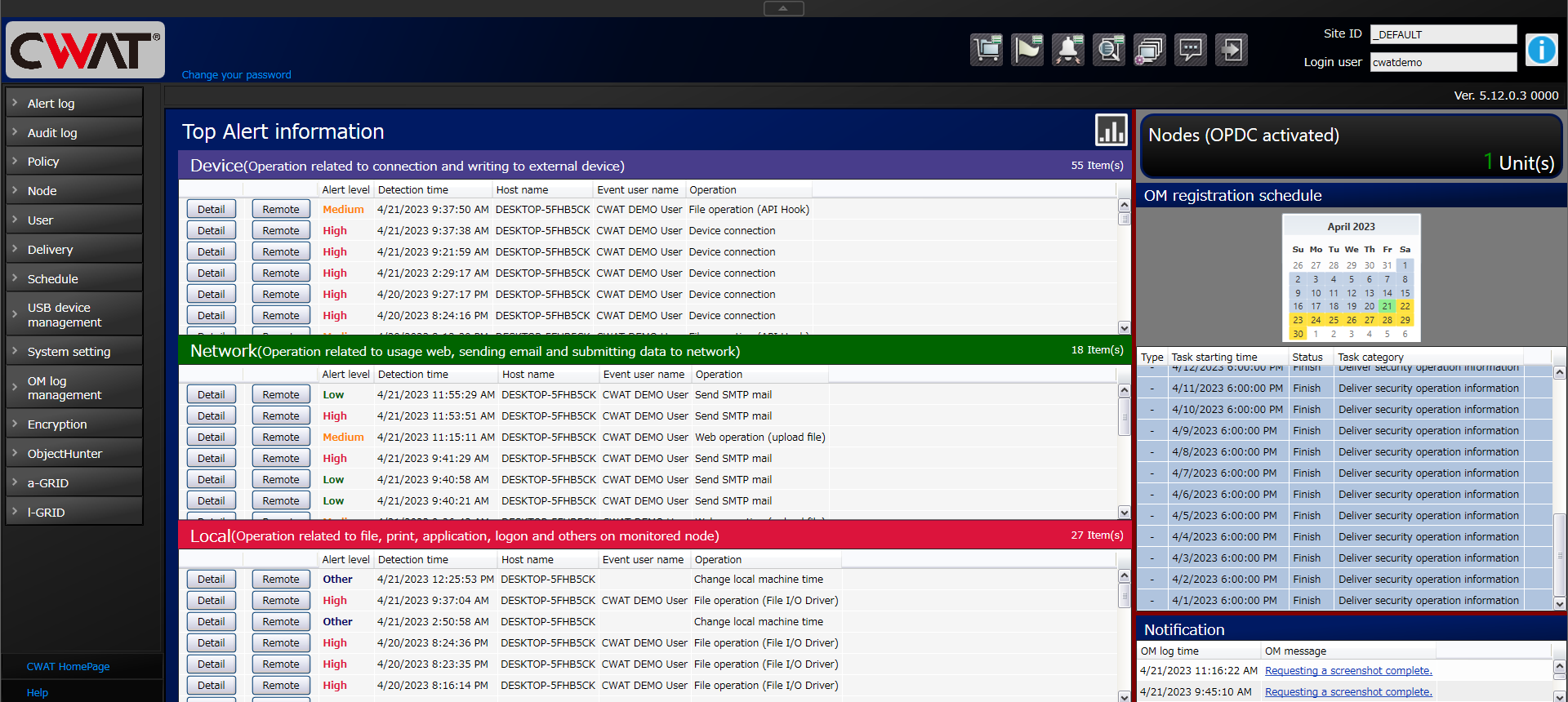 Building security policies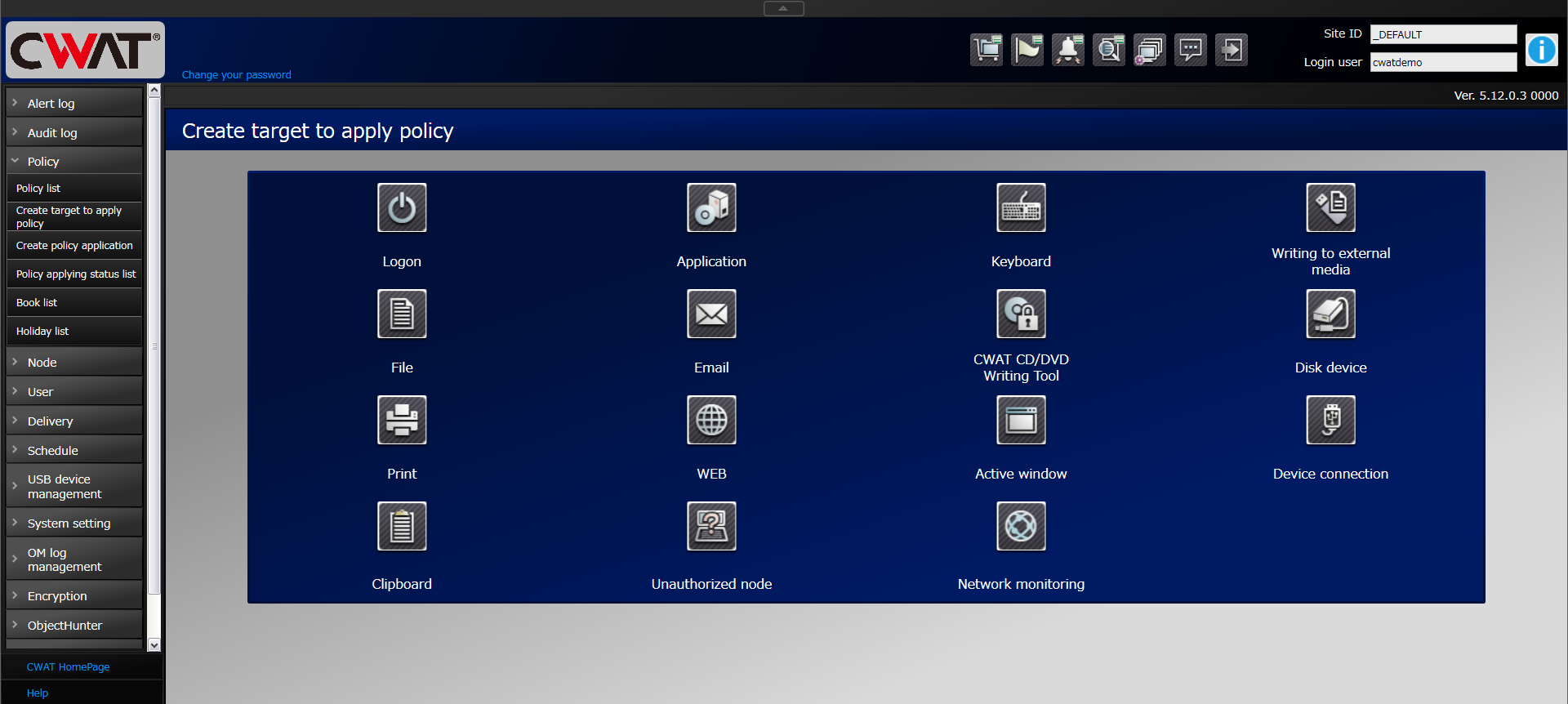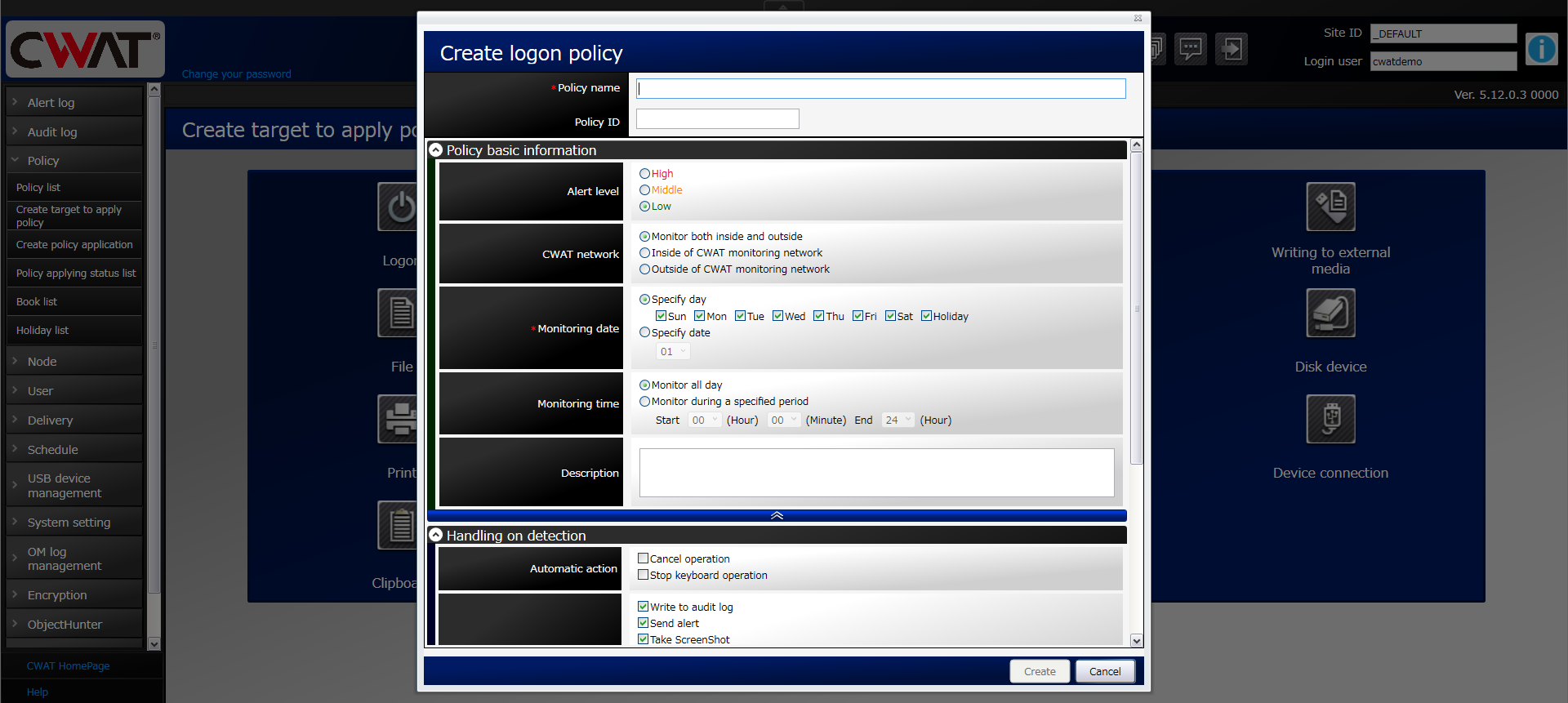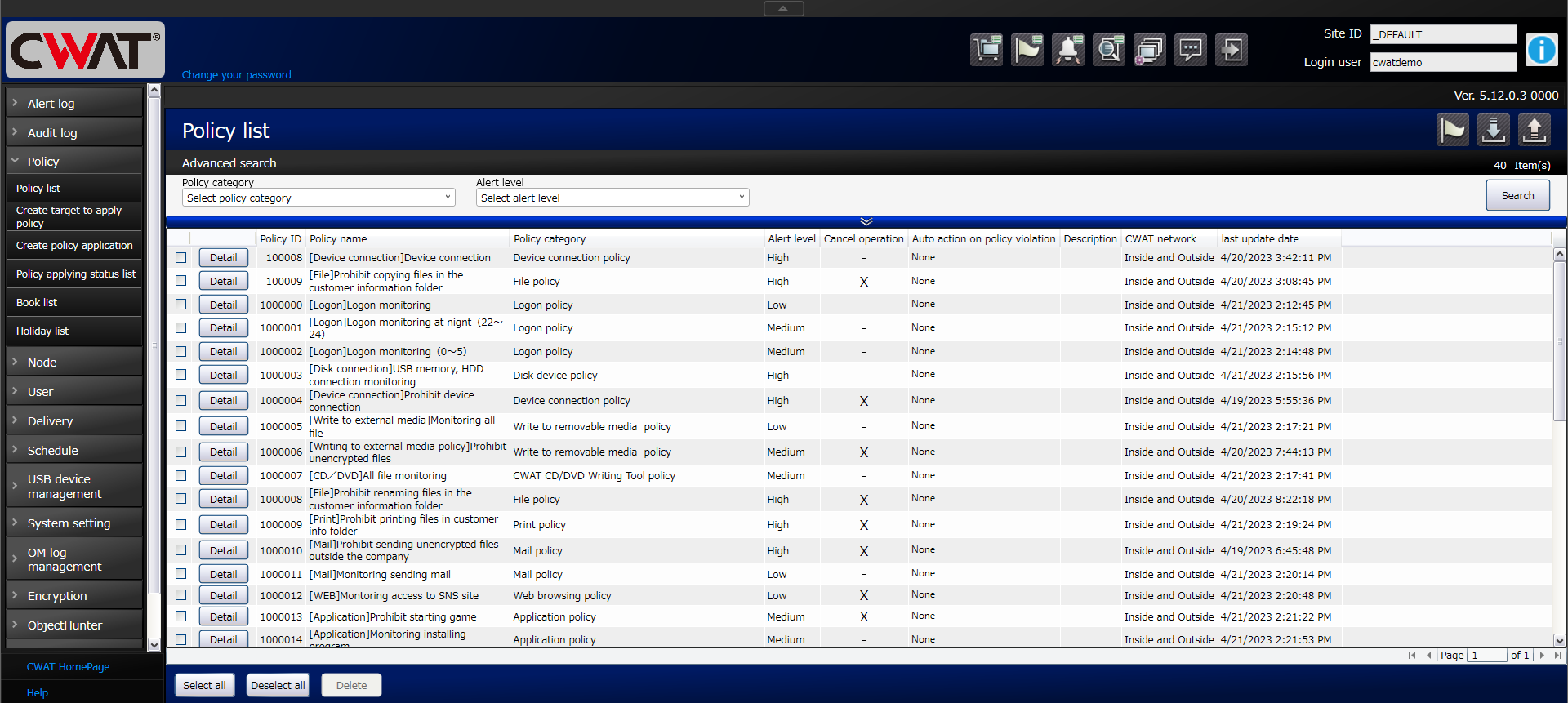 Alert log and details