Greetings from CEO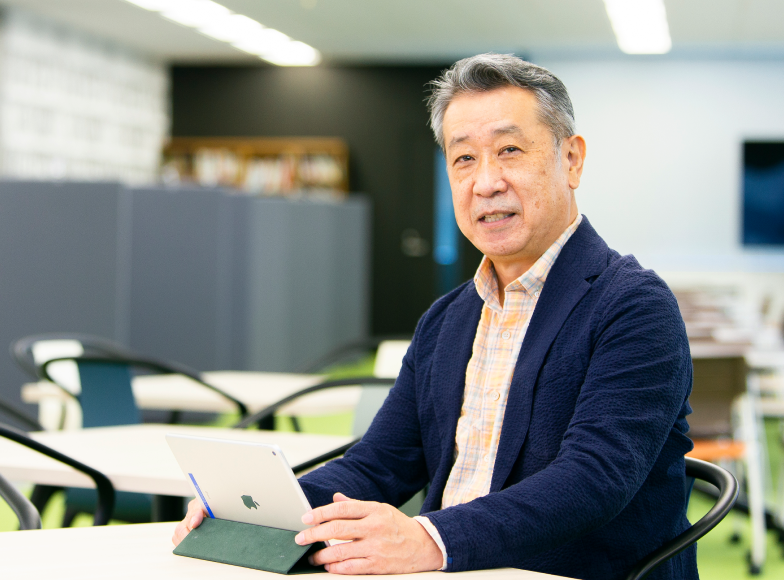 We keep taking on challenges to lead the mainstream of the next generation.
Our company started business as a venture firm in 1984. The Japanese IT market around that time was centered around hardware provided by foreign-affiliated and Japanese leading hardware manufacturers, and the software industry was still in its early days. Around that time, we started business specializing in software technologies that cannot be imitated by competitors with the aim of ushering in a new era. The technological themes we considered at that time for the coming software age were the technologies related to networks and gateways, and we recognized the technologies for developing and operating them as our strengths.
Under such ethos, we have been supporting mission-critical systems mainly in the financial field based on our advanced data communication, real-time processing, and security technologies, since the business started up. We will offer technologies to mission-critical systems in not only the financial field, but also a variety of other fields, for the next-generation information-oriented society, in which the amount of information will become larger and communications will become more rapid. Our mission is to keep improving the reliability of the businesses of clients and our company.
Our vision is to support the living of people and lead the mainstream of the next generation by offering high-speed, safe, high-quality, convenient IT infrastructure. IT infrastructure is a base for continuously improving the reliability of the businesses of clients and our company as well as a base for utilizing IT systems (systems, services, products, technologies, etc.). For example, the currently mainstream electronic payment is supported by the IT infrastructure established by our company. Like this, we aim to support the living of people, lead the mainstream of the next generation, and remain indispensable in society.
Our important value is "all employees being friends who grow together." Friends mean team members who share our mission and vision and grow together while taking on new challenges. When taking on challenges, they sometimes fail, but they help and encourage one another and keep going to attain shared goals.
Our new challenge is "to contribute to a sustainable society and stably grow our business and employees." Through challenges, we can have a sense of "changing the world" and "creating a future." We believe that every employee can feel happiness by working while feeling that his/her job is worthwhile and it will lead to the happiness of the entire society. Our company will take on new challenges at an accelerated pace, in order to fulfill our mission and realize our vision.
July 1, 2021
Kunimitsu Sato