PERSONAL INFORMATION PROTECTION POLICY
September 25, 2020
The Company has the opportunity to come into contact with a wide variety of personal information through our business activities including system development, maintenance service, and sales of CWAT, which is a countermeasure against internal information leakage.

We fully recognize the importance of protecting personal information and have obtained a Privacy Mark license from the Japan Institute for Promotion of Digital Economy and Community. We have also passed the security audit for international brand cards and are officially certified as a service provider.

Furthermore, we have established internal rules that comply with laws and other norms regarding personal information. We declare the personal information protection policy of the Company as follows.
Personal information shall be appropriately acquired, used, and provided while considering the content and scale of our business. In principle, the Company shall not handle personal information beyond the scope necessary to achieve the purpose of use without obtaining advance consent from the individual. We shall formulate measures for appropriate handling.

The Company shall comply with laws, regulations, government guidelines, and other norms regarding the handling of personal information.

The Company shall formulate measures to prevent the leakage, loss, or damage of the personal information held by the Company, and shall formulate corrective measures required.

The Company shall establish a consultation desk for complaints and consultation regarding our handling of personal information and our personal information protection management system.

The Company shall operate the personal information protection management system and shall continuously review and improve the system.
This Personal Information Protection Policy is posted on Intelligent Wave's website at: https://www.iwi.co.jp/.
Furthermore, it is available through our Personal Information Consultation Desk.
Please address any inquiries regarding our handling of personal information to Personal Information Consultation Desk.
Phone: 81-(0)3-6222-7016, Fax: 81-(0)3-6222-7104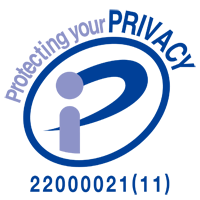 Japan Information Processing Development Corporation